Now that the new year is here, it's time to figure out your 2020 pest control plan. Keeping your home pest-free throughout the year doesn't have to feel impossible. By planning out your year of pest control now, you can stay ahead of the pests. Here are a few of the best tips for a successful 2020 pest control plan.
Identify Your Pests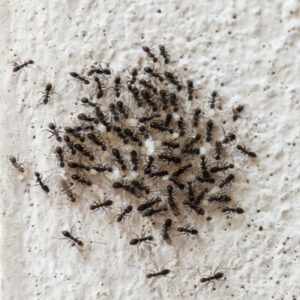 The first step in the war on pests is knowing your enemy. Being familiar with the common pests in your area and when they are most active helps you create an effective pest control strategy. Knowing which pests are most active during each season gives you the advantage. Consistent pest monitoring allows you to attack the pests before they get out of control.
Common Pests in North Carolina Homes
Clean Your Home and Fortify the Entrances
When it comes to having a pest-free home, there are a couple of things you can do around your home to help. Keeping your home clean throughout the year should be a part of your 2020 pest control plan. Make it a point to clean any messes, spills, or crumbs immediately. By removing an easy food supply, you're making your home less hospitable to pests. Keep all of your food in properly sealed containers and never leave pet food out overnight. Make sure you take out the trash every night and store it in a sealed container away from your home.
Another easy way to prevent pests throughout the year is by fortifying the exterior of your home. Pests can squeeze through tiny cracks and gaps in the foundation, siding, doors, windows, screens, and even the roof. Check your exterior for any vulnerabilities and seal them up. By fortifying your home against the pests, you can greatly reduce the number of pests entering your home.
Invest in Residential Pest Control
Monitoring for pests, fortifying your home, and keeping your space clean will all help you reduce the number of pests in your home, but nothing replaces a good residential pest control program. Here at Cramer Pest Control, we have three different programs to suit your needs. Between the Deluxe, Premier, and Premier PLUS programs, you'll be able to find the perfect pest control program for your situation.
Our expert technicians know what pests are active, where they live and breed, and when the best time to treat them is. With regular treatments throughout the year to eliminate and prevent pests, we can help you with your 2020 pest control plan.
Our Pest Control Programs Include Services Like:
Perimeter Treatment and Inspection
Crack and Crevice Treatment
Insect Monitors
Intensive Spider Control Program
Intensive Ant Control Program (Fire Ant Control Included With Premier PLUS)
Extensive Rodent Control Program
Basement and Crawl Space Treatment
Termite Monitoring (Termite Warranty Included With Premier Plus)
Cramer Pest Control Can Help With Your 2020 Pest Control Plan
Get ahead of the pests this year by setting your 2020 pest control plan now. Cramer Pest Control can help with our Residential Pest Control Programs. Don't let pests run you out of your home, call the pros at Cramer Pest Control.
To get started, call us at (704) 763-0204 or request your free inspection here. For more tips and tricks in pest control, head over to our excellent pest blog. Follow us on Facebook to be the first to hear about our latest news and offerings.