Believe it or not, pests can be a real problem in your place of business. Whether you are in the service industry, retail, or hospitality industry, the mere sight of a creepy-crawly insect could cost you money. That's why it is highly recommended to follow these tips for commercial pest control.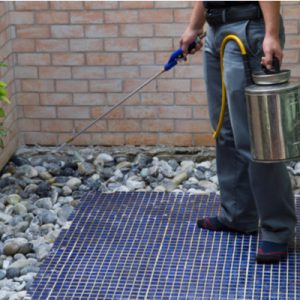 Exterior Pest Control
Pests are constantly trying to find their way into your business, so the last thing you want to do is attract them. The best place to start with controlling pests inside your business is outside where the battle begins.
Turn Off Your Lights
Not only is it environmentally responsible, but we all know that certain insects are drawn to light like a moth to a flame. Commercial properties usually have a lot of lights that are left on even after hours, giving bugs a chance to sneak in. A good way to protect your business is by installing bug lights inside near points of entry. You could also avoid pests by turning off lights on near your entrances and windows.
Keep Dumpsters Away and Closed
Every business has to dispose of its garbage. Dumpsters are a haven for nasty pests to congregate, including ants, cockroaches, flies, bees, and wasps. Always keep your dumpster lid closed and don't overfill or leave garbage on the ground next to it. That could attract even more pests like dogs, cats, and raccoons. Keep the dumpster at least twenty feet away from the building. The further, the better.
Guard Points of Entry
When you have customers coming and going all day, it's hard to know if bugs are coming in. In fact, they probably are. A great way to crack down on bugs sneaking through the front or back door is by installing plastic air curtains or revolving doors to keep that buffer between you and the outside.
Pest Control for Commercial Businesses
Commercial businesses usually have problems with insects that destroy inventory, especially food. That's why it's important to practice good sanitary methods. Always remember to clean up after closing. Sweep the floors and clean the tables and make sure there are no crumbs or food left out overnight. Store food in sealed containers at least six feet off the ground. Take out all the trash and dispose of it in the dumpster before you leave.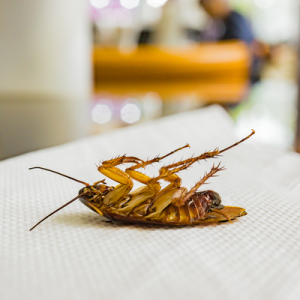 Industrial Pest Control
In industry and factory business, pests can ruin precious inventory. In places like these, there are usually large doors that are left open for large periods of time. Mice and rat problems are common in these industries. To make sure your inventory isn't eaten or soiled you could simply set out mouse and rat traps around the building. If you are a cat person, It might even be a good idea to get one to help hunt and deter rodents from coming in.
Call The Pest Control Experts at Cramer
At Cramer Pest Control, we have years of experience dealing with pests of all shapes and sizes in any setting. We offer both industrial pest control and commercial pest control solutions to make sure your business doesn't go under because of pests.
Don't wait for the problem to get out of control, call us now at (704) 763-0204 or (803) 802-7540 to get started. You can also contact us here for more information. Don't forget to follow us on Facebook for the latest deals and check our blog for monthly pest control tips and tricks.