Mosquitoes are everybody's biggest nightmare. Come springtime, these dangerous pests come out in droves, descending on our backyard parties and ruining our outdoor events. You can take your lawn back with mosquito control in 2020. Here are a few of the top mosquito control tips to help you take your lawn back from the buzzing pests.
Remove Mosquito Breeding Areas
The best mosquito control starts at the source. Taking out the mosquito breeding areas is a great way to reduce future populations of mosquitoes in your yard. Mosquitoes lay their eggs anywhere they can find standing water. In as little as one week, those eggs will have hatched and matured into full-grown mosquitoes.
Prevent future mosquito infestations by eliminating common breeding areas for mosquitoes. After a rainstorm, check your lawn for any standing water. Empty out the water to keep mosquitoes from laying their eggs and repopulating your yard.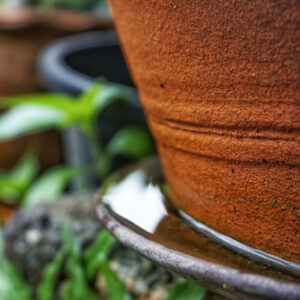 Common Breeding Areas for Mosquitoes:
Flower Pots
Water Features
Clogged Gutters
Pooling Water in the Lawn
Rain Collectors
Buckets
Eliminate Mosquito Hiding Spots
We all know that once the sun starts to set, clouds of hungry mosquitoes come out, but where do mosquitoes go during the day? Mosquitoes are only active at night or around dusk and dawn. During the heat of the day, mosquitoes find places to hide and rest. They love to find damp, dark, cool places to beat the heat. They also love long grass and overgrown bushes and shrubs.
One of the best tips for mosquito control in 2020 is to properly maintain your lawn so you can remove common mosquito hiding places. Make sure you mow your lawn regularly as mosquitoes love to hide in your long grass. Trim your trees and bushes to keep the mosquitoes at bay. Check around your lawn for other mosquito hiding places, removing them to keep the mosquitoes from hanging out in your yard.
Common Hiding Spots for Mosquitoes:
Tall Grass
Hollow Logs
Shrubs and Bushes
Piles of Leaves
Under Rocks
Moss
Get a Consistent Mosquito Control Program
Finally, the best mosquito control in 2020 is to invest in a consistent mosquito control program. With mosquito-borne illnesses like Eastern Equine Encephalitis and West Nile virus on the rise, it's important to get control of your mosquito population. Having a mosquito control program means you'll be getting regular mosquito treatments throughout the year. These treatments drastically reduce mosquito populations on your property, offering you safety and security. With a mosquito control program, you'll be able to get the full use out of your yard.
Cramer Pest Control Can Help With Your Mosquito Control in 2020
Beat the mosquitoes and take your lawn back with mosquito control in 2020. Investing in a consistent mosquito control plan from Cramer Pest Control is the best way to reduce mosquito populations and keep your family safe from mosquito-borne illnesses.
Stay ahead of the mosquitoes by calling Cramer Pest Control at (704) 763-0204 in North Carolina or (803) 802-7540 in South Carolina. Request your free pest inspection here! For the best tips in mosquito control and other pest control topics, head over to our informational blog. Follow us on Facebook for the newest deals and current news.