The Best Ways To Keep Rats and Mice out of Your Home
As winter approaches, rats and mice will be looking for a way into your home to spend the winter. Once in your home, they can chew through cardboard, insulation, drywall, and even wires to build their nests and breed. To help you protect your home, here are some helpful tips to keep these rodents out of your home this winter.
Keep Bird Feeders Away From House
It's no secret that rats and mice love seeds. In the winter, rodents will be attracted to bird feeders seeds that have fallen on the ground. If you have bird feeders on your porch, remove them. The last thing you want is for a hungry mouse to come close enough to your home to smell the delicious food you have inside.
Seal Pet Food
Dry pet food is usually very accessible to mice and rats. To keep them away, make sure to store pet food in airtight, plastic storage containers after you bring it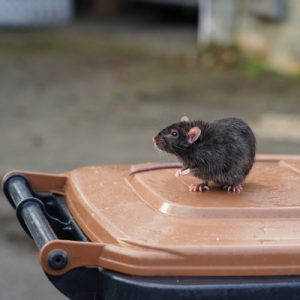 home. This will prevent rodents from smelling it and getting into your home in the first place.
Protect Garbage Cans
Garbage cans can be a buffet for rodents in the wintertime. Most people store their household garbage in their garage or just outside their house. This will attract not only mice but also raccoons and dogs. To be safe, store your trash cans away from your home and make sure they have secure lids. Add a bungee cord for extra security.
Clean Debris Away From Foundation
Dense shrubbery or leaves that butt up against your home could be ideal hiding spots for pests looking to be out the cold bitter wind. Rodents will find their way into your house if there are any cracks in your foundation or siding. So
Clean Your Kitchen Regularly
Leaving crumbs and food scraps out is just asking for mice and rats to show up. Always sweep the kitchen floor up after you cook and eat to make sure you aren't leaving any appetizers for the pests. Don't leave the dishes in the sink overnight and take the trash out before you go to bed to be safe.
Set Traps
It never hurts to be safe. Just as a precaution, set a few mouse or rat traps around your home and bait them with peanut butter. This way, if any rodents do get in you can stop them before it turns into an infestation. 
Seal Dry Foods
Cereals, grains, flour, and other dry foods should be kept in plastic sealed containers too. This will not only prevent rodents but pantry pests such as ants and moths as well.
Seal and Close Doors
Keep doors and screens shut at all times. Do not prop your door open to carry in your groceries, this is just inviting mice and rats to come inside. Make sure all your screen doors are in good repair and seal properly. Never leave your garage door open overnight, as night time is when mice and rats are especially active.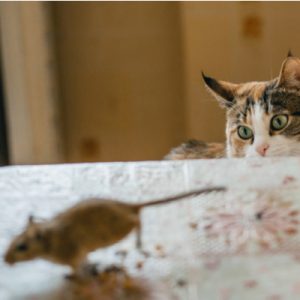 Adopt a Pet
Keeping a cat or dog in the house is a great way to prevent mice and rats from entering your home. Even if they cannot catch it, they can alert you to the presence of rodents which will allow you to take care of the problem before it gets much worse.
Call The Pest Control Experts at Cramer
If fall pests are driving you up the wall, call the professionals at Cramer Pest Control. We have years of experience dealing with pests of all shapes and sizes. If you want to protect your home from fall pests this year, then ask about our residential pest control program. 
Own a business? With our Commercial Pest Control program, we can save your small business from being overrun with pests.
Don't wait for the problem to get out of control, call us now at (704) 763-0204 or (803) 802-7540 to get started. You can also contact us here for more information. Don't forget to follow us on Facebook for the latest deals and check our blog for monthly pest control tips and tricks.