With Black Friday and Cyber Monday behind us, many of us are still looking for that perfect, unique gift. Here at Cramer Pest Control, we recommend the gift of a pest-free home. Do you know someone who's struggled managing a persistent pest problem or a new homeowner who's just starting out? Maybe this sounds like a perfect gift for you. Either way, the unique gift of a pest-free home is the perfect choice for the holiday season.
Getting Ahead of the Rush
By planning ahead with the gift of a pest-free home, you'll be securing your spot in our schedule. By the time the pests start waking up in the spring, everyone is going to be calling their local pest control company. Get ahead of the rush, or help someone you love get ahead of the rush, by investing in the gift of residential pest management services from Cramer Pest Control.
Staying One Step Ahead of the Pests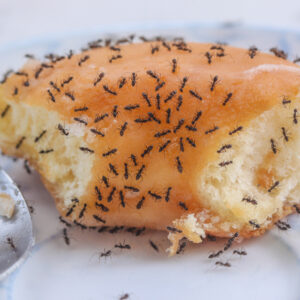 Another excellent reason to choose pest control as your unique gift is that you'll be starting the year off right by staying ahead of the pests. With a residential pest management service, you'll start with a strong foundation of pest control, making it more difficult for opportunistic pests to establish themselves in your property.
Services include a 20-foot perimeter treatment and a treatment for cracks and crevices around your home. These treatments will help you stay ahead of the pests, stopping them from invading your home.
Monitor for Pests
Monitoring for pests is just as important as controlling them. With residential pest management services from Cramer, we will monitor for damaging insects, identifying them before they have the opportunity to be a problem. We'll even monitor for ants and termites.
Services with Cramer Pest Control will include an intensive spider and ant control program, rodent control, and advanced termite monitoring.
Give the Unique Gift of Pest Control
The unique gift of pest control services is the perfect gift for friends and family. It may even be perfect for you. The experts here at Cramer Pest Control provide many pest control services to keep your home and property pest-free. Pest control services are the perfect gift because you'll beat the rush, stay ahead of the pests, and will continue monitoring for pests throughout the year.
If you're looking for that perfect, unique holiday gift, call us at (704) 763-0204 or contact us here. To keep up with tips and tricks from the pros, head over to our blog. Follow us on Facebook for the latest news and holiday deals.